our story
Heritage Steel is a family-owned cookware manufacturer in Clarksville, TN. Our cookware is the culmination of over 40 years experience crafting specialty multiclad stainless steel cookware in the USA, and is made with only the highest quality materials and superior craftsmanship.
Our mission is to equip home cooks with quality tools that help them fall in love with cooking while paying American workers good wages to build them.
our founder
Donald Henn first started selling cookware over 50 years ago, right out of college. He has sold quality stainless clad cookware to families around the country for decades.
In 1983, he purchased a cookware factory in Clarksville, TN and from that New Era, Inc. was born.
1960-70s
the traveling salesman
Donald Henn was a top independent distributor for the Vollrath Company out of Wisconsin, selling directly to families looking for high quality cookware.
1983
new era cookware
He then acquired the consumer division of Vollrath Cookware and their factory in Clarksville, TN, forming New Era Cookware.
1980s-2000s
a history of innovation
Always pursuing the latest technologies, New Era was among the first to introduce induction cookware, and was a pioneer in multiclad cookware.
2008
hammer stahl cutlery
Hammer Stahl cutlery is introduced and is sold primarily through live events such as food festivals.
2013
hammer stahl cookware
Now known as our Titanium Series, this new introduction was our most advanced version of cookware, including an innovative handle design and state-of-the-art stainless steel.
This cookware begins to be sold online and to local, independent retailers around the country.
2017
titanium strengthened steel
Our Titanium Series is fully realized by converting to a 316Ti interior steel, making its cooking surface the most durable and non-reactive on the market.
2019
heritage steel
New Era and Hammer Stahl consolidate under the Heritage Steel brand, celebrating the company's heritage of quality goods manufactured in the USA.
2023
eater x heritage steel
In partnering with Eater, we introduce a new line of professional quality cookware designed to be smart, approachable, and affordable.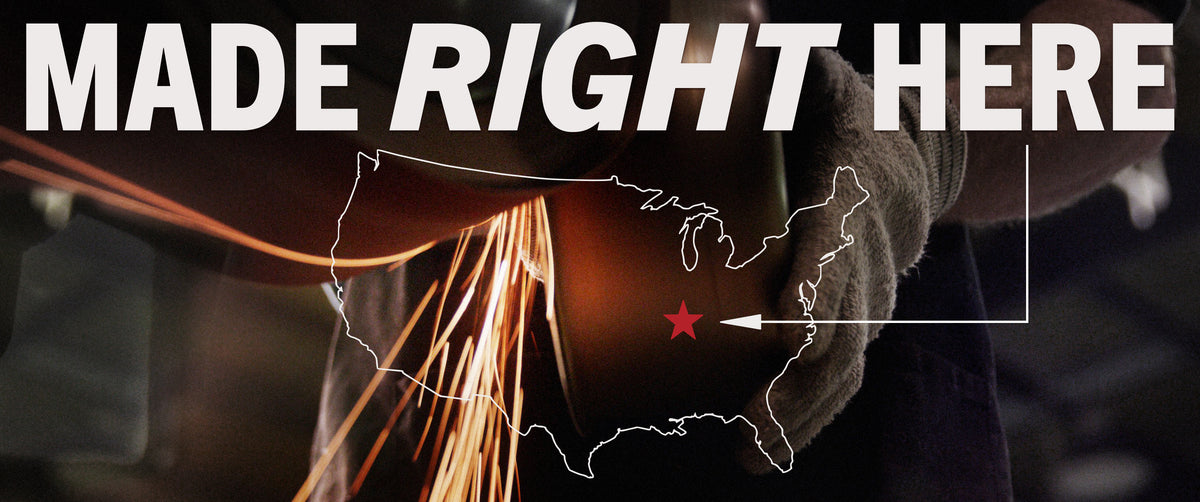 over 40 years of american manufacturing
Running a quality-obsessed factory here in the USA is
hard

.
Why have we kept at it?
---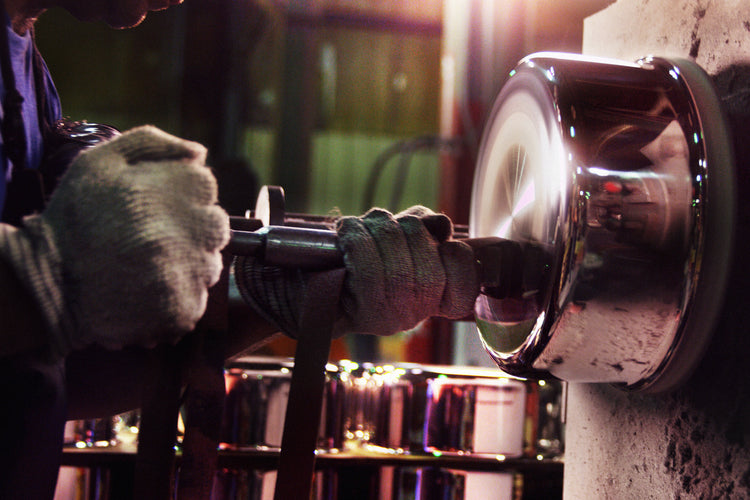 The
Product
By making these pans right here, we get full control over all the details and processes. If something isn't up to our standards, we can improve it. We're continually refining our manufacturing, ensuring that every pan is reliably high quality.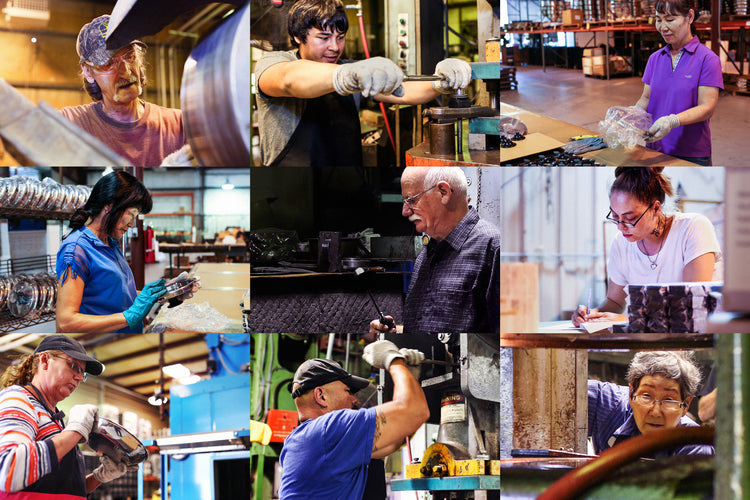 The
People
We're a small team, a good portion of which has worked here for decades. These colleagues are our friends and neighbors, and our factory relies on their expertise, knowledge, and hard work to keep producing great products year after year.
---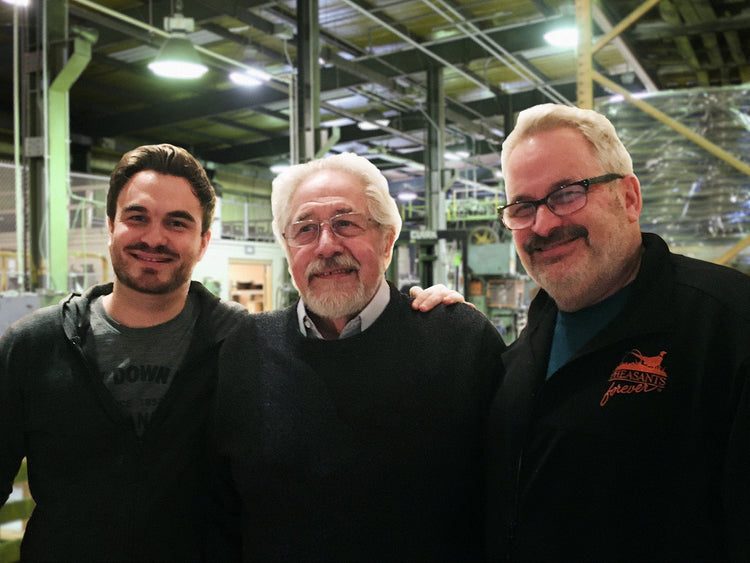 3 generations
family-owned & operated
Making and selling cookware has been the Henn family business for decades. While our product has evolved over the years, our mission has not:
Make a great product, sell it at a fair price, and pay good wages to the American workers who build it. Our aim is to craft tools that help people fall in love with cooking at home.